Discover the right program for you!
We work with individuals on a one to one basis to help guide and improve selected leadership characteristics. Our meetings are typically every other week for a predetermined duration and will include discussion and learning exercises.
Our coaching may be tied to a job description, process improvement plan or some other documented pre and post coaching document with the individual and his/her supervisor.
Consulting - Work with Me
My clients know they have an employee retention and attraction problem. We can certainly empathize with that.  We've been there during the "internal HR days".
Many of the issues you're seeing with employee retention and recruitment is due to Culture Stagnation in your organization.
Challenges with employee retention and attraction are symptoms of a much larger problem. The real issue is Culture Stagnation.
You know you need to work on your organization's culture consistently. However, there are obstacles to doing this, and we understand the most common ones.
Because of these obstacles, your organization gets in a rut and the culture stagnates.
It's easy to slip into culture stagnation, and once you know you're there it time to focus on your culture and build it to thrive.
BUILT TO THRIVE™ IS THE SOLUTION TO CULTURE STAGNATION IN YOUR ORGANIZATION
Built to Thrive™ organizations walk the talk.
Built to Thrive™ organizations are intentional.
CLICK TO BOOK A 30 MINUTE CONSULT CALL SO YOUR ORGANIZATION CAN BE BUILT TO THRIVE
Built to Thrive™ Company Culture Training Blueprint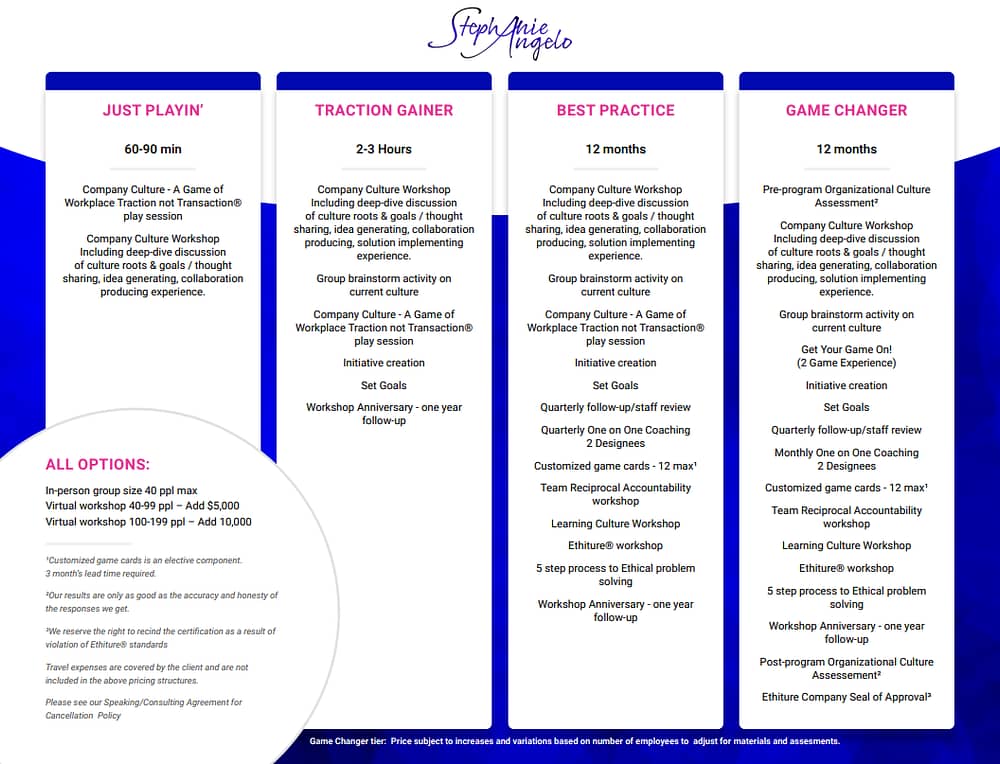 Career Transition Coaching
We help individuals who have been, or will be returning to the job market with resume writing, interview techniques and practice, cover letters, job boards and more, for a complete reentry process.  Our clients typically find new positions well ahead of individuals without specialized coaching.