Slay the Villain of Culture Stagnation
We help organizations create Built to Thrive™
 cultures that
Slay the Villain of Culture Stagnation
to Outlive, Outlast and Outperform the competition.
We know that the biggest threat to company culture is stagnation.
To us, it's the ultimate villain.
Built to Thrive™ organizations slay the villain of stagnation.
Only 51% of companies even attempt to develop aligned strategic goals. Only 6% address them on a regular basis.
Only 13% of all employees are highly engaged. 26% are actively disengaged. 
21% of Leaders interviewed said that unaccountable employees make up 30 to 50% of their workforce.



These are clear signs of stagnant workplace cultures
         And here's the good news:
Turnover at an organization with rich company culture is a mere 13.9% according to a Columbia University study
Findings in a Gallup poll show higher engagement equals 17% higher productivity, 20% higher sales, and 21% higher profitability
Companies with great cultures have a 41% drop in absenteeism and a 33% improvement in work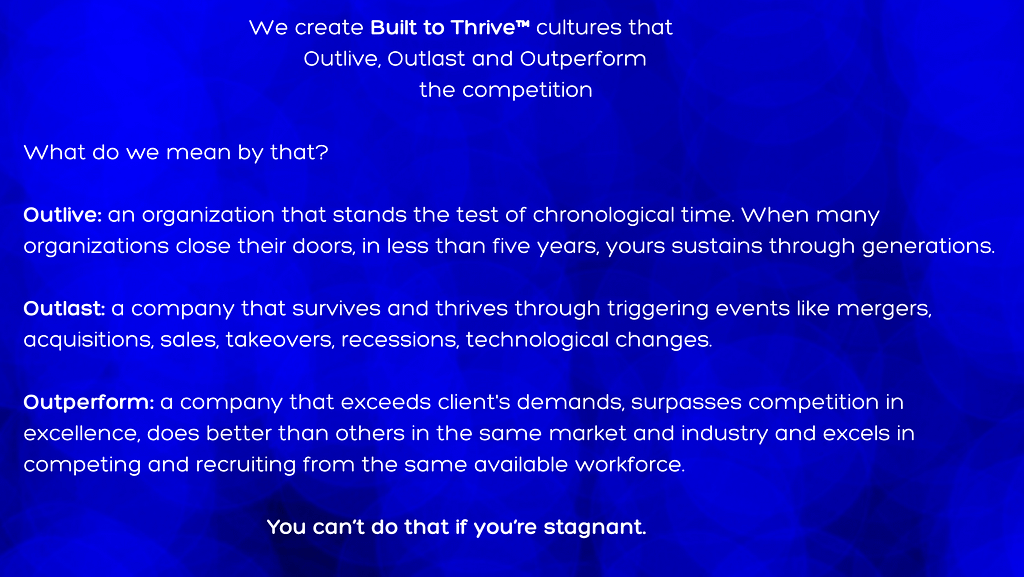 Please know
I am not the same Stephanie Angelo that once worked with a Gubernatorial candidate.
Just a Few of Stephanie's Clients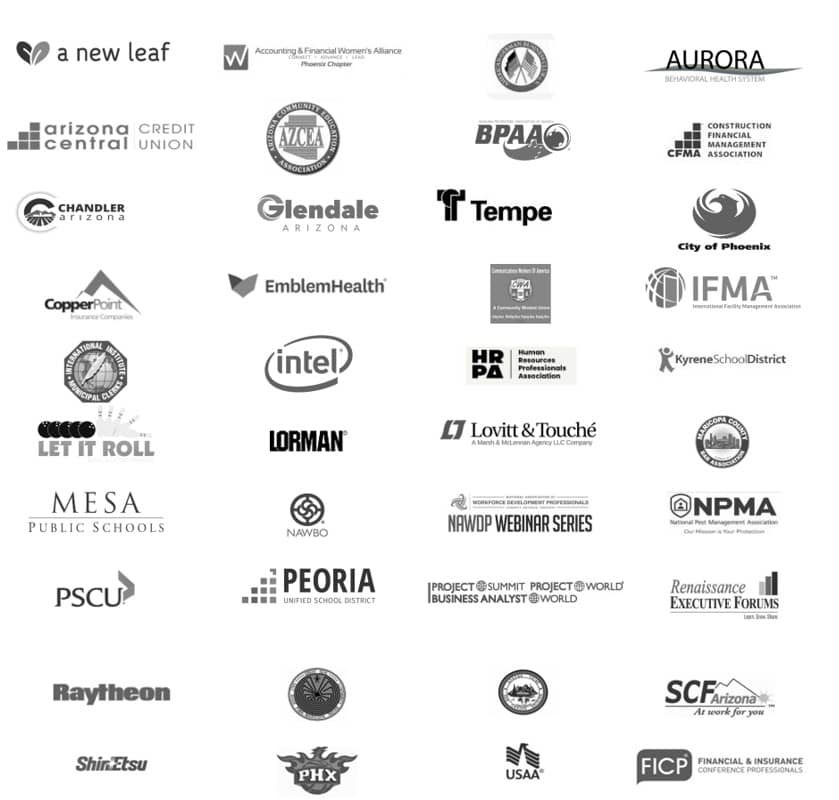 #builttothrive #ethiture #jointheculturalmovement #tractionnottransaction