About Stephanie Angelo, SPHR, SHRM-SCP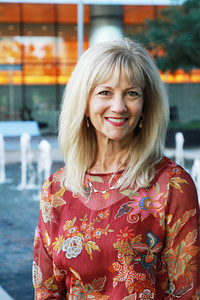 Stephanie is a business speaker who keynotes and facilitates workshops on Strategic Thinking and Collaborative Accountability. She has an obsession for developing and fostering Cultures of Learning because they work. Her philosophy is Traction not Transaction™ and it's evident in everything she does.
Stephanie has been a management expert for over 30 years and is experienced in dealing with people and their challenges including individuals who are dealing with crisis. She's experienced in managing group dynamics, individual coaching and is skilled in diffusing emotional conflict and looking for consensus. Her key focus areas are Corporate Culture, Company Training, Change Management, Accountability and Professional, Personal Development.
Through her company High Stakes Mastermind Groups, she is a Mastermind group leader for organizations and business owners who hunger for collaboration with other business owners who experience the same challenges.
Stephanie has a unique talent for connecting people and creating collaborative relationships that result in quantifiable growth.  She's sought out for mastermind group membership so people, and their business, can benefit from her skills.
In 2014 she co-created the first-ever board game to address domestic violence – OUTrage™ – A Game to Recognize and Change Abusive Behavior.
Stephanie co-wrote the true crime memoir Serrated – A True Story of Survival, Recovery and the Pursuit of Justice. She has won several awards for her work.
Stephanie is a professional speaker and member of National Speakers Association (NSA) who presents regularly at conferences and organizations primarily on Business Communication and Corporate Culture.
She is also a member of Society for Human Resource Management (SHRM). Stephanie was named a Finalist in the Best Entrepreneur – Service Businesses – Up to 100 Employees category for the 2011 Stevie Awards for Women in Business.
Human Resource Consulting, Senior Professional in Human Resources (SPHR), Society for Human Resource Management (SHRM) Senior Certified Professional (SCP) and Development Dimensions International® Certified.
She has dual US and EU citizenships and enjoys working internationally.
I love what I do. Very simply, when companies I work with report high employee satisfaction, great employee retention and loyalty – when they achieve, and even surpass their goals, I succeed too.
Call it living vicariously if you want to.  It doesn't matter to me.  What matters is that every company and its employees enjoy professional growth and development.  It's not about hearing a keynote, participating in a workshop or receiving coaching that's forgotten as soon as it's over.  It's about lifetime change. I believe I'm on this earth to help others.  Why would you care about that?  Because my drive to help you can't be manufactured.  It's a completely organic element that you need to make your business a success.  I know this because NO business succeeds in a completely isolated vacuum.   The only thing that you'll find in a vacuum is dust.  OK, maybe the occasional button, and your dog's chew toy that's been missing since 1982.
But you get my point.
I love what I do – I create Traction not Transaction™