It's easy to slip into culture stagnation, and once you know you're there it time to focus on your culture and build it to thrive.
You know you need to work on your organization's culture consistently

However, there are obstacles to doing this:

Meeting quarterly goals 

Servicing your clients

The seasonal cycles of business (e.g. open enrollment for insurance)

Regulatory compliance cycles

Because of these obstacles, your organization gets in a rut and the culture stagnates: 

Employees are bored and go about their routine lacking in enthusiasm 

Innovation crushing because employees think of new ideas and new ways of business 

Leadership isn't inspired to look for new ideas

Service crushing: customer services issues start happening because employees are going through the motions

Your best employees start finding other opportunities (turnover)

You're organization loses the institutional knowledge that they possess

It's hard to attract top talent 

Your employees don't talk about their workplace (or don't talk positively about it)

They don't refer your organization to others to work there
That's what we're here for
About Stephanie Angelo, SPHR, SHRM-SCP, CVP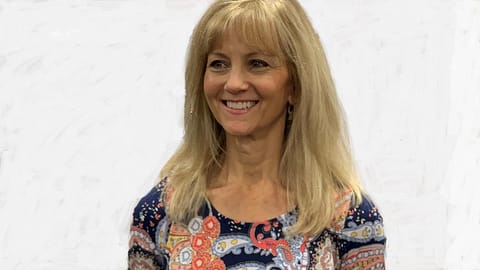 Stephanie works with organizations that want to create Built to Thrive™ cultures to outlive, outlast and outperform the competition. She invented the popular board game Company Culture – a Game of Workplace Traction not Transaction® which is an exclusive element in her company culture workshops and can be experienced in-person or virtually.
With her training, speaking, and consulting she helps clients develop strong cultures by establishing customized in-house programs which helps employees do better on their jobs, decrease turnover and create high engagement organizations.
Clients include companies like Scottsdale Healthcare, Doubletree Hotels, CopperPoint Mutual, Faist GreenTec, Intel and Raytheon.  Stephanie has spoken to numerous conferences and associations such as IFMA, BPAA, ASIS and SHRM and has spoken all across the U.S., in Canada and in Europe
Stephanie has been interviewed on all five Phoenix TV channels and has been featured in publications including the Arizona Republic and The Phoenix Business Journal.
Stephanie is an eSpeakers Certified Virtual Presenter, a professional member of National Speakers Association and a member of Society for Human Resource Management.  She is HRCI certified in Ethics. In 2014 she co-created the first-ever board game to address domestic violence – OUTrage™ – A Game to Recognize and Change Abusive Behavior.  Stephanie cowrote the true-crime memoir, Serrated.  She has won several awards for her work.
Stephanie has dual US and EU citizenships.  If you're having trouble finding her, your best best bet is somewhere on a hiking trail or an office supply store.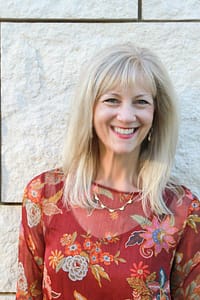 I love what I do. Very simply, when companies I work with report high employee satisfaction, great employee retention and loyalty – when they achieve, and even surpass their goals, I succeed too.
Call it living vicariously if you want to.  It doesn't matter to me.  What matters is that every company and its employees enjoy professional growth and development.  It's not about hearing a keynote, participating in a workshop or receiving coaching that's forgotten as soon as it's over.  It's about lifetime change. I believe I'm on this earth to help others.  Why would you care about that?  Because my drive to help you can't be manufactured.  It's a completely organic element that you need to make your business a success. 
People are the least disposable asset your company will ever have.  I've been there too – I've worked in toxic environments with bullies, and in joyful workplaces with inspiring leadership. I take the latter every time – and so will your employees.
I know this because NO business succeeds in a completely isolated vacuum.   The only thing that you'll find in a vacuum is dust.  OK, maybe the occasional button, and your dog's chew toy that's been missing since 1982.
But you get my point.
I love what I do – I create companies that are Built to Thrive™
The fine print:
Just a tidbit of information I'd like to share.
While Stephanie Angelo is not a particularly common name, I'm not the only Stephanie Angelo out there. There have been occasions where my name was confused with other Stephanie Angelo's. It has been attached to a couple articles that were about somebody else and not me. In one case an individual took my headshot, for an article about somebody else, and added a hyphenated last name after Angelo. Angelo happens to be my married name. If you want to read the actual bio of Stephanie Angelo, SPHR, SHRM-SCP, CVP Company Culture Speaker Trainer and Consultant who helps organizations create Built to Thrive™ cultures that slay the villain of stagnation to Outlive, Outlast and Outperform the competition – look at the bio on this page. https://stephanieangelo.com/about-us/
Pawfessors Kamille and Emma.  In charge of sleep studies.
Hello! We are excited to welcome our clients who choose to book through this process!
Please note that the below booking button is for legitimate clients only. If you choose to use it for unsolicited marketing information or appropriate posts, our admin will immediately delete it.
We treat our clients with utmost respect and expect the same from those we choose to do business with. Why would we want to do business with a company that doesn't respect our wishes?